From time immemorial, Indian brides have been dreaming about the perfect look on their wedding day. They might just about forgive a bad hair day when they are rushing off to work, but nothing on earth can make them forgive themselves for a flawed appearance on their wedding day. Indian brides when decked in all their glory and splendor are the most gorgeous creatures on earth and they wouldn't trade it for anything in the world. On her wedding day she knows that all eyes will be upon her, judging her looks, criticizing and appreciating – so she has to look perfect; hence no room for errors. If you are an Indian bride planning to get married, have a look at the various preparations you must take before you dare venture out on the D-day.
Keeping the Skin Fresh and Clean
Looking good on your wedding day is not a quick fix thing. It is a process that should be started at least 6 months before the wedding. But for those Indian brides who do not have that much time left, you do not have to press the panic button. Just start right now and cleanse your skin regularly, at least twice a day. It will keep the skin pores clean, hydrated and supple. You need to wash off all the toxins of the body before applying the actual bridal make up. It will keep the makeup last longer on your skin. If you have any problems like acne, blackheads, whiteheads or pimples get them treated too.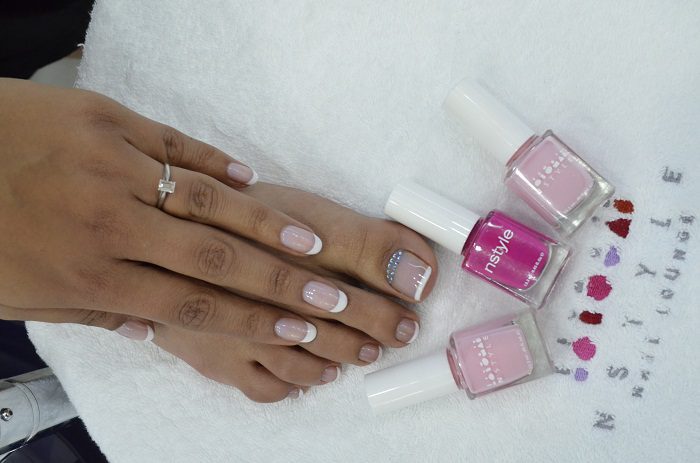 Manicure and Pedicure
Keep your hands and feet clean and supple by regular manicure and pedicure. If you do it religiously then it would be easier for you on your wedding day. Your hands should be flawless for mehandi and nail make up.
Balanced Diet and Exercise
Following a balanced diet and regular exercise is important for everyone, not just for Indian brides. You should also be a bit more cautious with your eating habits because you should not fall sick at any cost. Drinking lots of water would keep your body hydrated. Exercises would relieve the stress and tension you would naturally feel during those pre-wedding, wedding and post-wedding preparations.
Her bridal make-up, combined with the knowledge that she is going to get married to the man of her dreams would definitely give the Indian bride an inner glow that would definitely surpass the beauty of all the other women in the room.
Hair
The Indian bride's hair should be really cared for. You cannot afford to have a bad hair day that day. When you meet with the hair stylist, she would tell you about the different kinds of bridal hairstyles. Go through each of them possible and zero in on the one that would suit you best. Your hairstyle would depend on the shape of your face, your attire and the occasion (of course, here, it would be your marriage). You will also need to choose a different hairstyle for your reception and party.