Up there with the Ferrari, the plush pad, and the trophy wife, a designer watch has long been an aspirational must-have for men. And the watch industry, for a chunk of time, devoted itself mainly to an affluent, male audience.
But it hasn't always been that way.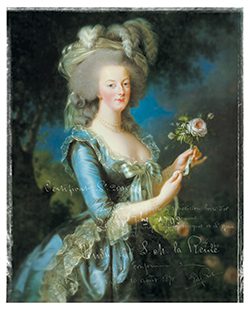 Royal Trendsetters
It was women who pioneered wearing watches on the wrist. It's thought that Queen Elizabeth I did so, and Queen Marie Antoinette commissioned a diamond 'bracelet watch.'
The first wristwatch in the modern sense of the word was designed for the Queen of Naples in 1810. Made by Abraham-Louis Breguet, it was a thin, oval repeater watch mounted on a wristlet of hair and gold thread.
Breguet's innovation came and went without much fanfare, and the next known wristwatch emerged from Swiss watch manufacturer Patek Philippe. He made it for Countess Koscowicz of Hungary in 1868, and it was more a piece of costume jewelry than a 'timepiece.'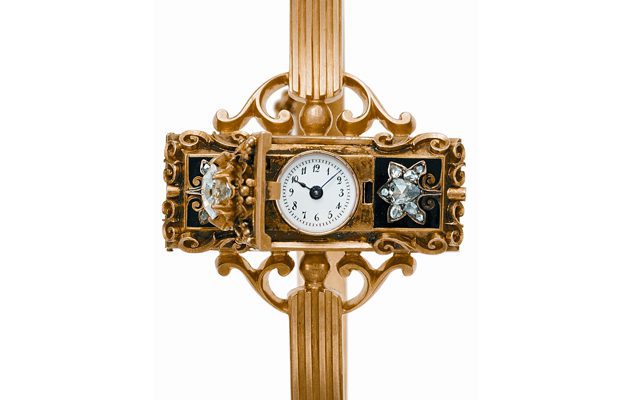 Bejeweled wristwatches caught on in royal and aristocratic circles in the mid to late 1800s, but only with women. They were costly, custom-made bracelets that were barely functional as watches, which wasn't such a big deal, as ladies of leisure did not need accurate timekeeping.
Women at Work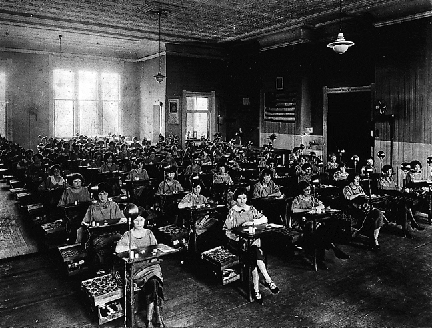 Women were essential to the watch industry, not just as consumers but also as workers. From the end of the 19th century, women made up between a third and a half of the Swiss watchmakers' workforce. They were encouraged to work there rather than face poverty, which it was feared could lead to socialism, communism, or anarchy.
For Ladies and Soldiers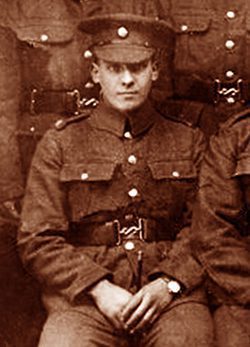 Wristwatches remained a tough sell to the male market for a long time. They had a feminine image, and men preferred to stick to what they knew, making a macho statement with more prominent, traditional pocket watches.
The armed forces were the exception. The USP of using them with one hand was a massive benefit to soldiers, and the first wristwatches to be mass-produced were for the German military in the 1880s. Wristwatches were also common among soldiers of the Boer and First World Wars.
Military use, however, didn't do much to attract civilian men to the concept. In 1914, when a wristwatch was shown at an exhibit in Switzerland, it was considered "a passing fancy." Many critics thought that wrist movement would inevitably damage fragile watch mechanisms.
In well-groomed circles, wristwatches remained popular with women and became known as 'wristlets.' Prominent watchmakers were beginning to invest in this lucrative female market, encouraging women to own several watches to suit a variety of outfits and occasions.
Rolex was among the watch brands that recognized the importance of its fashionable female audience. For many years, Rolex's 'Princess' watch, launched in 1920, was the most expensive watch they sold.
Takeover Bid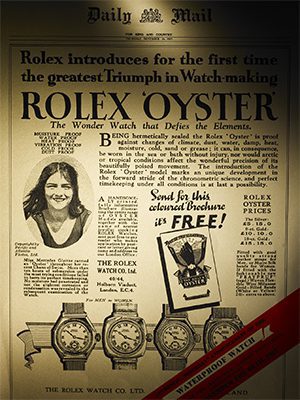 When Mercedes Gleitze swam the channel in 1927 with a waterproof Rolex Oyster strapped to her wrist, it sealed a modern, sporting image for wristwatches that started to make waves with men as women.
By the 1930s, men's 'strap watches,' so-called to distinguish them from 'wristlets', were re-branded as wristwatches. They were no longer utility items but were now gaining male admirers as stylish accessories.
After the Second World War, life was for living, and luxury was back on the agenda. This pleasure-seeking spirit gave high-end watch companies Piaget, Jaeger-LeCoultre, and Chopard a new sense of creativity.
The watch industry went into overdrive designing men's watches with cutting-edge style and technology and succeeded in ditching the effeminate label.
American watch companies Gruen and Hamilton led the charge, soon overtaken by the Swiss watch producers Longines, Omega, Jaegar-LeCoultre, and Bulova. The same now, Patek Philippe, Vacheron Constantin, and Audemars Piguet catered to the luxury end of the wristwatch market.
Rolex, the king of the sport model wristwatch, also held its own, while Tiffany and Cartier (who made watches collaboratively with established watchmakers) provided the ultimate in sparkling wrist candy.
In this period of hyper-activity in the watch industry, wristwatches were confirmed as desirable male accessories, and men became the dominant force in the watch market.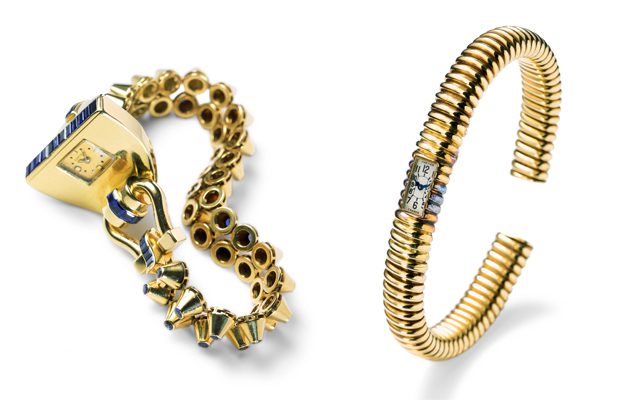 From Revolution to Evolution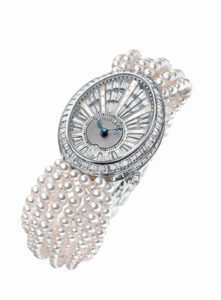 Putting watches on men's wrists has allowed the wristwatch market to flourish. Watches have endured many phases since then, from the digital era to the predominance of hip-hop-inspired bling.
For decades, it could be argued that the female watch market was side-lined, with energy focused on exciting a male audience. Many women's watches were downsized versions of men's watches, with some diamonds thrown in for good measure. Or worse, the same style but in pink!
But that cannot be said of the current watch market, which is pretty damn exciting from a female perspective.
Cartier now has a female head of technical development, Patek Philippe's Head of Watch Creation is a woman, and DeLaneau is a brand designed and made entirely by and for women. There are vast numbers of women designers in the industry. The result is an intuitive design that delivers what women want, not what men think they want.
And, while the world's economy flounders, men, and women alike are still spending a mint on showpiece watches. Luxury watch sales are hitting record levels, and the whisper is that women's watches are the next big thing for this prospering industry.