Bengal, as we know is the sweetest part of India has a lot of sweet variations and they are delicious to taste. Whenever people out of Bengals talks about the sweet dishes served in Bengal, they mostly talk about Sandesh and Rosogolla which are not only popular in every corners of India but they have also won hearts in the entire world. But time has come to take a look at some other sweet delicacies of Bengal too keeping aside these two dishes. If you do that, you will get to discover some amazing sweets of Bengal which you must try.
LobongLotika
This has a shape of a tiny envelope and it is sealed with a single clove. This is made with some refined flour pastry and stuff filled with grated coconuts, khoyakheer, cardamoms, and raisins. Once the stuffing is done, the thing is folded like an envelope and held together by a stick of clove so that it does not scatter of. Then the entire thing is fried in ghee and then soaked deep in some thick sugar syrup. This tastes sinful for sure.
RasMalai
As the name goe, 'ras' means juice and 'malai' means cream. This is actually a rich cheesecake but it does not have a crust. This has a creamy texture with small sponge balls made from cottage cheese floating and soaked in it and one feels the delight after a spoonful of it touches the taste buds. One can search for Rasmalai banana kividhi. on vernacular cooking sites.
KheerKadam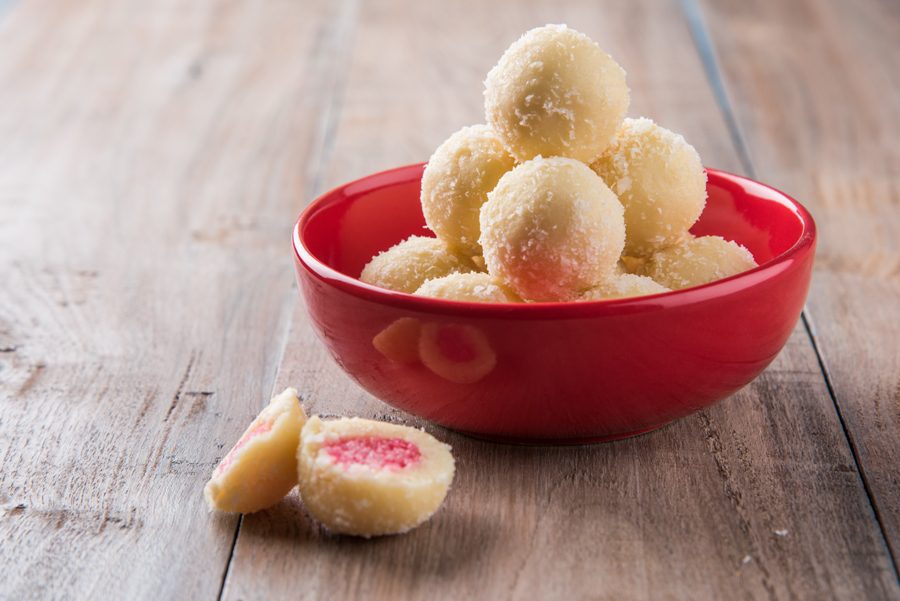 This sweet is named after 'Kadamba' which is actually a ball shaped flower and it has tiny white petals. Inspired by the name and the look, this sweet also looks almost the same. Here a dried rosogolla is first coated with a layer of sweetened kheer. Then it is dried and dusted well. One can slowly cherish it by biting the shell first and then enjoying the rosogolla inside.
Patishapta
Patishapta almost looks like a pancake roll and this one is mainly prepared during the occasion of maker Sankranti. The best part of Patishapta is, they are mostly made at home. At present you can find them in sweet shops as well. Here the pancake batter is made with semolina, all-purpose flour and milk. Then it should be stuffed well with jaggery mix and coconut. You can also dress it with some milkmaid before you serve the roll.
ChhanarJilipi
This is a very soft sweet made from cottage cheese, flour and khoya. This one is fried well and then soaked in sugar syrup before serving. One can also add cardamoms for more flavour.
ShorBhaja
This has its origin in a place called Krishna Nagar which is located in the Nadia district of Bengal. This is amde from fried milk cream and there is a lot of labour needed to make this one. Here, the layers of milk cream are deep fried and soaked in sugar syrup. People also add rose water to it for better flavours.
You dare not miss any of these.